In episode 222 of The Stitch TV Show online quilt show, Pam and Lynn engage in another round of "how should I quilt this?" with three samples, and then answer questions from the audience! This was filmed in front of a live studio audience at the East Cobb Quilters' Guild "Georgia Celebrates Quilts" Quilt Show & Market. This episode is brought to you by Ink & Arrow Fabrics, a QTFabrics company!

The quilts hanging behind us are varied:
Summertime Blues, by Pam (see how she quilted it in this blog post)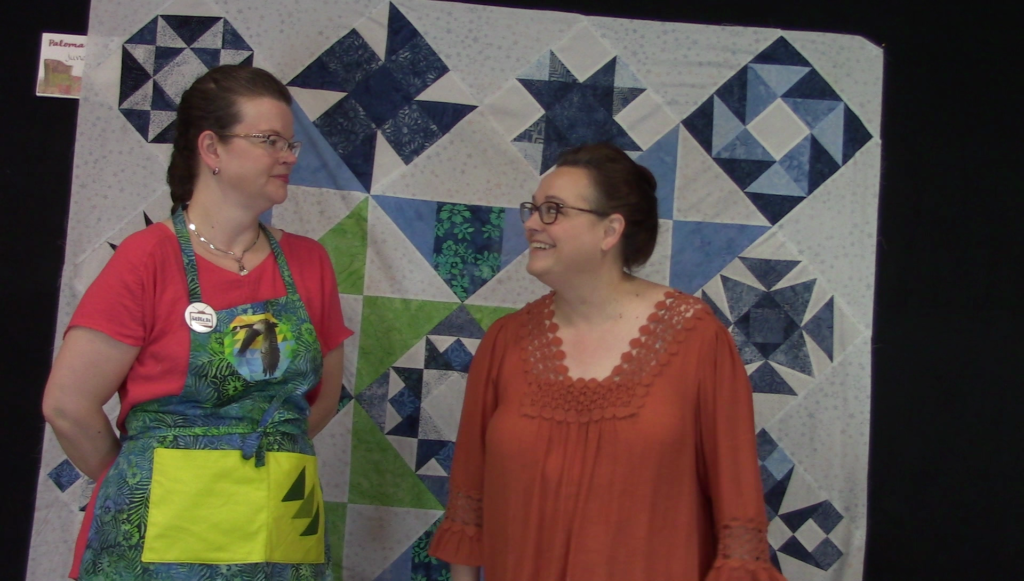 Perfect Fit by HollyAnne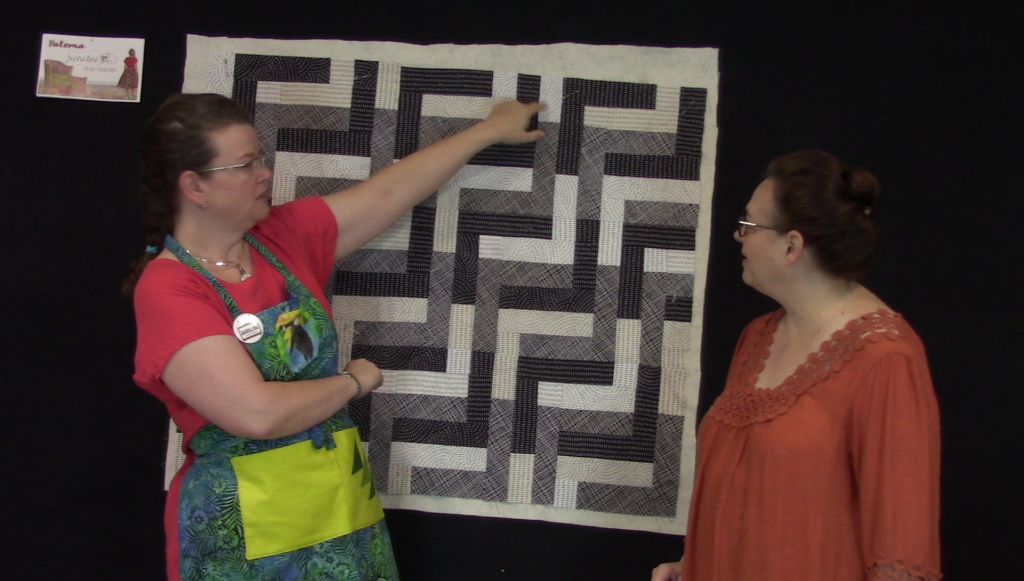 Emilio, our upcoming pattern, with fabric from the Paloma line by Junebee for Ink & Arrow! You'll see how Pam quilted it in our next episode!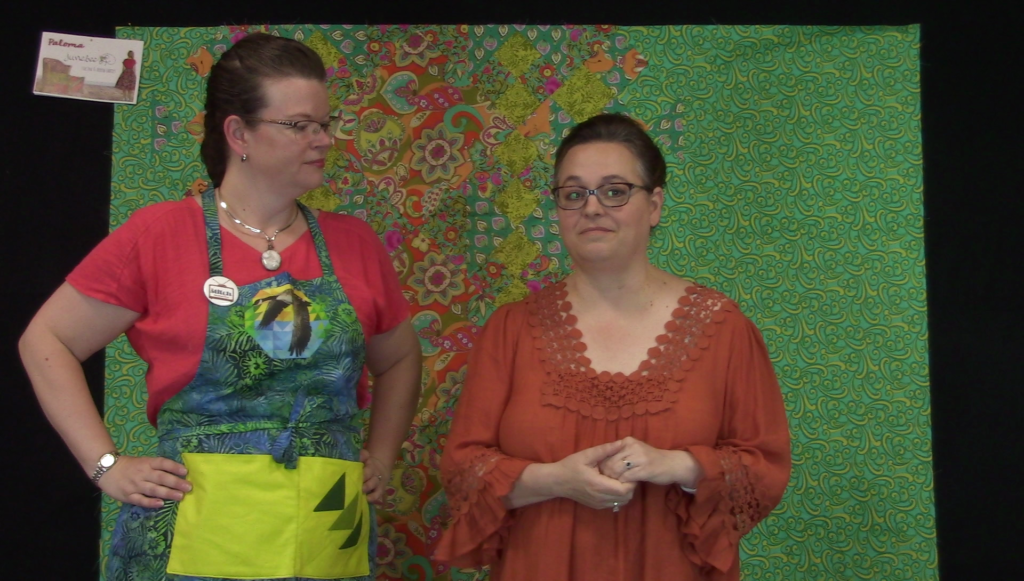 Tips and links for this episode: