The Stitch is an online quilting talk show. Join friends Lynn and Pam as they chat about current topics in the quilting world, techniques to improve your own projects, and fun stories about their quilts. Episodes come out twice a month, complemented by virtual sew-ins and weekly podcasts.
See our calendar for exact dates and details, as well as upcoming in-person lectures and classes!
You can also check out our media kit for more details on our shows and our audience.
About Lynn Rinehart
Fiber artist, certified quilt appraiser, quilt designer, fabric lover, fabric collector and lover of quilts. That's really just a long way of saying that she is a quilter! Lynn is active in several guilds and quilt groups. She designs her own quilts and continues to quilt outside of the box, bringing in her natural curiosity about color and how it affects quilt designs.
She is blessed with a wonderful husband, two Saluki hounds children named Josie and Giacomo, and a longarm named Clementine. To learn more about Lynn's quilt appraisals, visit her Cotton Art Studio website, or follow her on social media @CottonArtStudio.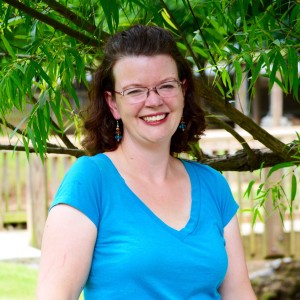 About Pam Cobb
Pam began sewing at the age of five, alongside her mother and grandmothers. After making her own wedding dress in 2000, and subsequently figuring she couldn't top that, she turned to quilting. She's a fan of scrappy quilts, cats, spreadsheets, and science fiction, not necessarily in that order.
Pam routinely herds cats between her brood of three cats, one brown dog, two human kids, and a husband. She's been blogging and producing a weekly quilting podcast named Hip to be a Square since October 2010. Follow her on social media at @Pantsfreesia.
Photos courtesy of photo·play by 77peaches enterprises, LLC.  Contact Kelly for inquiries.