In this episode, Pam and Lynn talk about what the rules are to call a scrappy quilt "scrappy", and how to do machine embroidery without a fancy embroidery machine.
This episode is brought to you by QT Fabrics and EnMart!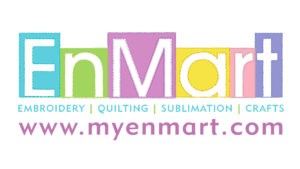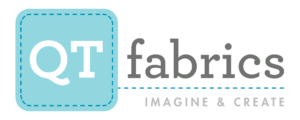 The quilt hanging behind us is our pattern Keys to My Heart! You can get the digital pattern for this scrappy quilt in 3 sizes, or in a special magazine in a few weeks – stay tuned for details.
Helpful links and tips from this episode (some links via Amazon Affiliate links):
Stabilizers for embroidery