In this episode, Lynn and Pam chat about jelly rolls (and using them in quilts) and projects for orphan quilt blocks.
This episode is brought to you by QT Fabrics and EnMart!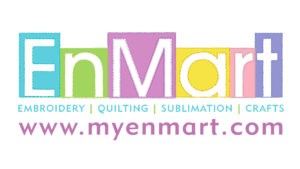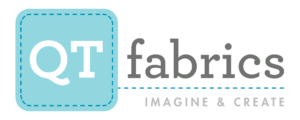 The quilt hanging behind us is the finished Lucky Star jelly roll quilt from our quilt along! The videos and blogs are still available if you want a little assistance on making your own version.
Helpful links and tips from this episode (some links via Amazon Affiliate links):
We're vending at Quilt Market and Quilt Festival in Houston this fall! Stop by booth 941 for quilty fun and awkward hugs, and ask your local quilt shop owners to stop by at Market, too!
We refer to the Monty Python and Pirate versions of Fluxx, a fun card game.
The cat scan that Pam's cat Nina helpfully did on an upcoming quilt: