In this episode, Lynn and Pam talk about care and use tips for rotary cutting mats and some special considerations for designing quilts for shows.
This episode is brought to you by QT Fabrics and EnMart!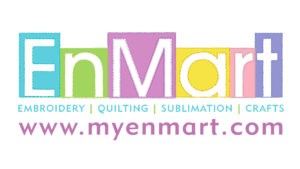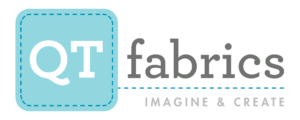 The quilt hanging behind us is our newest pattern Get Spooled! This fun two block and fusible machine applique wallhanging can be made with 6 fat quarters and a yard of background fabric, plus scraps for the applique. Check it out!
Helpful links and tips from this episode (some links via Amazon Affiliate links):
Sign up for our National Coloring Day Color Theory Lecture! The lecture is 1 hour and comes with a project sheet to make the projects we'll be showing in the course. If you sign up before Sept 21, the cost is $5 for the lecture and project sheet; afterwards the price goes up to $10.
Check out Pam's tutorial on using the small cutting mat for binding.
Here is the tutorial Pam referenced on creating a portable crafting table from plywood and a self-healing mat: