In this episode, Lynn and Pam talk about rotary cutters, from our favorite styles to tips for accurate cutting, and share some of our favorite quilt memories.
This episode is brought to you by QT Fabrics and EnMart!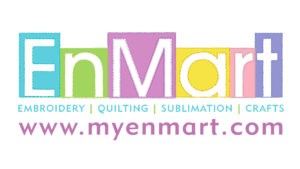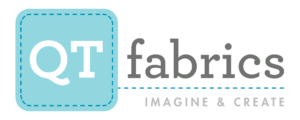 The quilt hanging behind us is our fun retro television pattern, Saturday Morning! Get the digital pattern from our online shop.
Helpful links and tips from this episode (some links via Amazon Affiliate links):
We are starting our Quilt Lit 101 program in September at The Cotton Farm in Roswell, GA.  You'll be making one of these three layouts with your blocks each month