In episode 210 of The Stitch TV Show, Pam and Lynn talk about (read: disagree) about how you define neutrals in quilting, Lynn's design process for the "Diamonds are Forever" quilt hanging behind us (part of the fat quarter challenge we did this year), tips for choosing fabrics,and wrap up with some quilting history talk.
Tips and links for this episode:
The quilt hanging behind us is the Diamonds are Forever quilt, a fat-quarter friendly quilt! The pattern is now available soon in our shop as a digital download!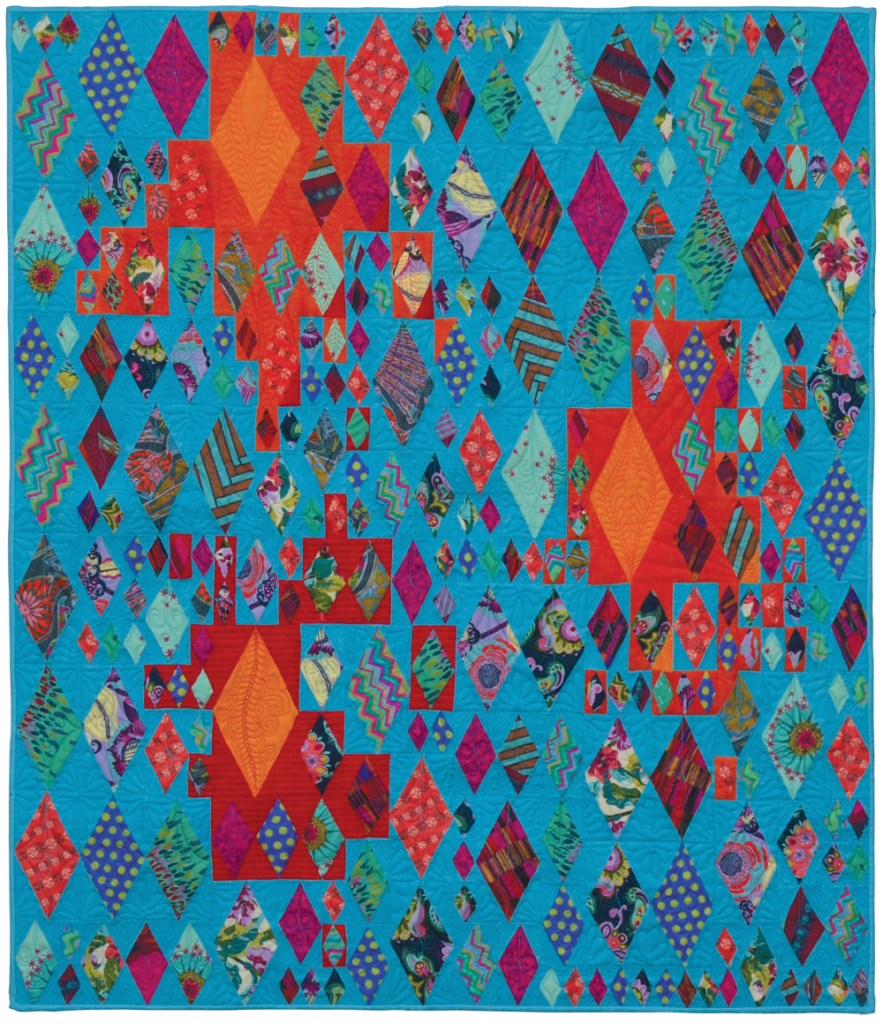 Deb Tucker's Diamond Rects ruler (on Amazon.com), or check out her whole line of rulers at her website, Studio 180 Design.
Here is the reveal video we recorded at our guild meeting of seeing each other's quilts for the first time.  If you want a better look at Pam's challenge quilt, check out episode 209!
Learn more than you ever wanted about Peppa Pig.
We talk about the Belinda quilt, too.
Learn more about One Block Wonder quilts in this book by Maxine Rosenthal.
Bill Volckening's article about quilting being a hobby for the upper classes
Here is a better look at the two fabric groupings we used in the "choosing fabrics" segment.