In this episode of the Sewlebrity Soft Pants Stitch-In, Pam and Lynn of The Stitch TV Show talk with David Gilleland of Vector Quilts, a talented designer of paper pieced quilt patterns! We learn more about his growth in quilting, his work with Batik Textiles, and have a spirited discussion on the merits of Charmed vs Buffy the Vampire Slayer.
Here is the stunning photo of one of David's quilt patterns, Malachite, for Batik Textiles: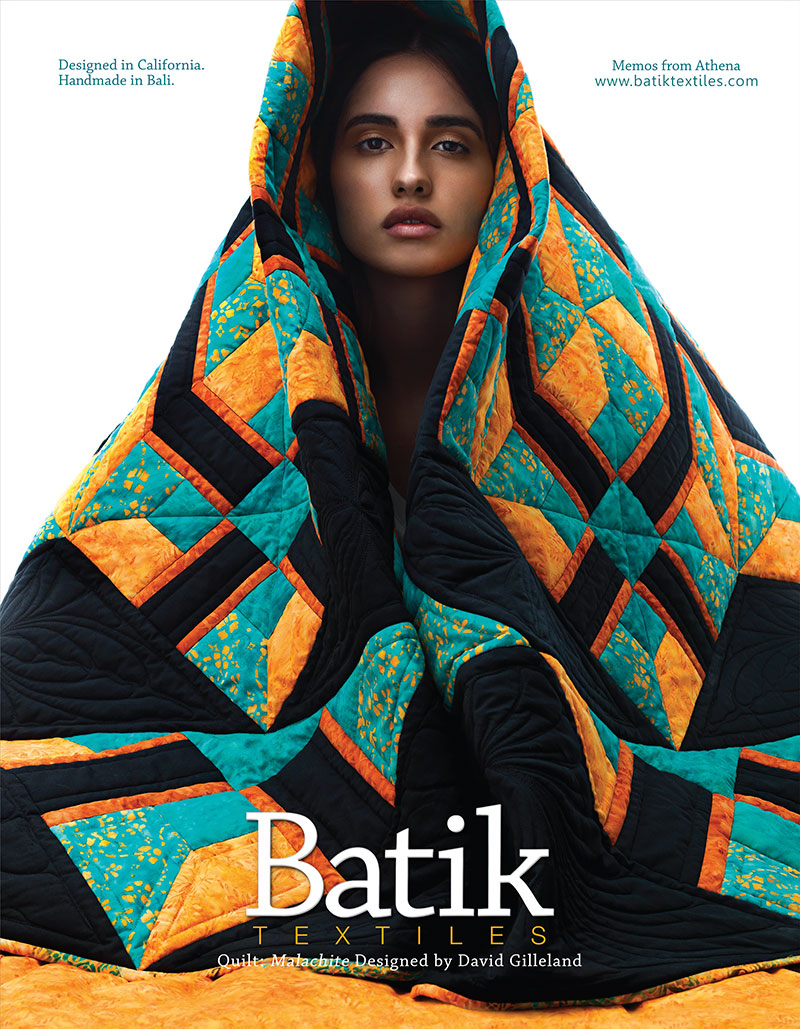 Learn more about David at his website www.vectorquilts.com, or follow him on social media:
If you enjoyed it, help spread the word on your blog, or share on social media and tag us with #TheStitchTVShow!