When we designed the "Sew in Love" applique kit, we knew it needed an awesome quilt pattern to accompany it. I'll be honest, it took a bit to come up with. Lynn had designed a quilted wallhanging right off the bat, but we sat on it for a while and waited until inspiration struck for the larger size.  We're both really happy with the results, and this is the first quilt pattern that actually is credited to both of us as designers!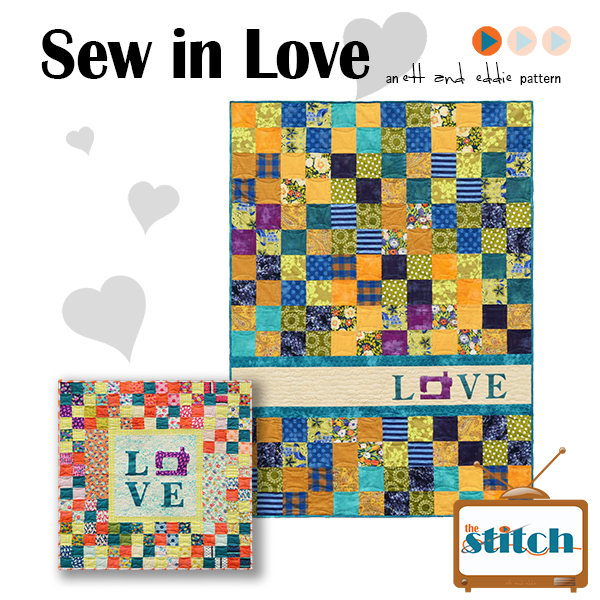 The pattern, like many of ours, is very precut friendly.  The 32 x 32″ charm quilt is a wallhanging that uses 5″ squares, or a charm pack, plus a couple fat quarters for accents, applique background, and borders.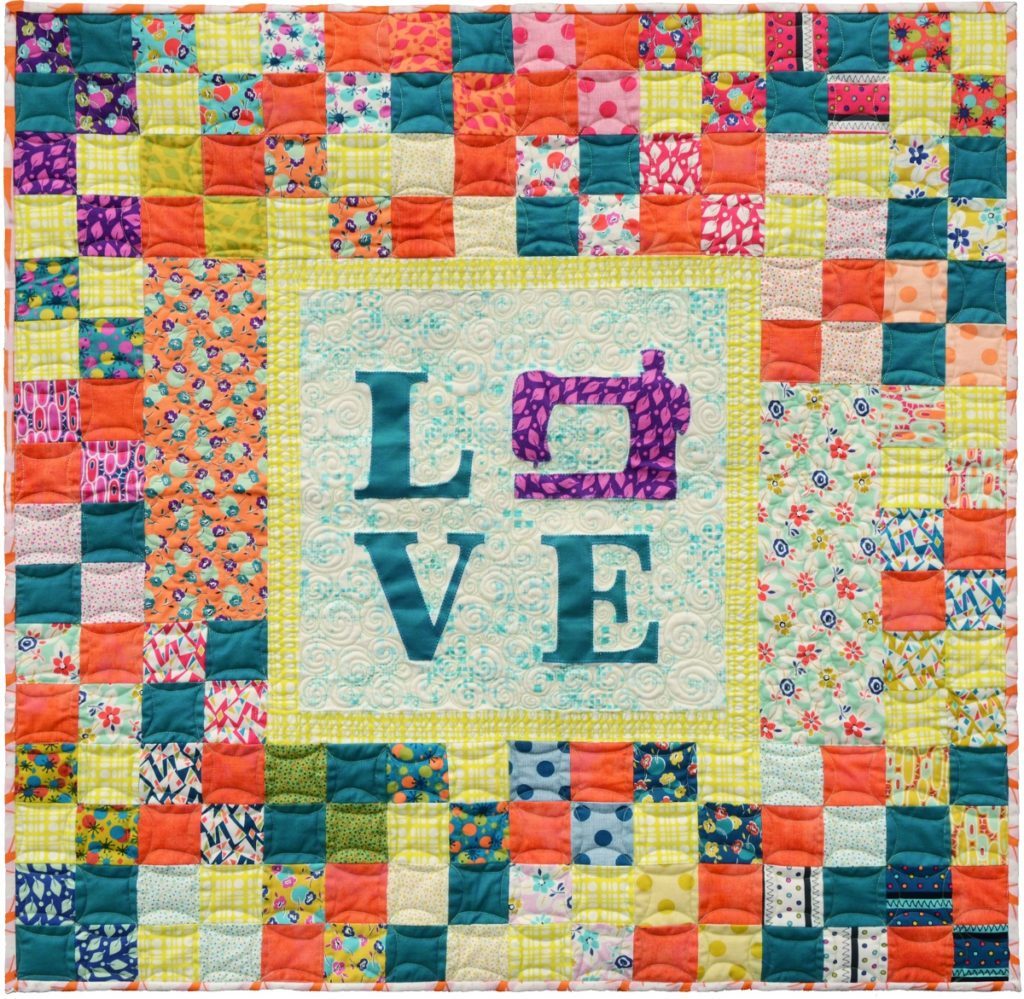 The layer cake quilt version is lap size at 54" x 74", and uses 10″ squares plus fabrics for the applique background and border. Both patterns use the same applique letters, and you can either use your own fabrics (templates are provided in the pattern) or you can buy our prefused laser cut kit in teal and purple.
We do give some fabric selection guidance on how to choose colors and prints if you don't want to use a precut assortment and want to choose your own fabrics. In our case, Lynn's charm quilt wallhanging uses a precut assortment, and the lap quilt was pulled from various fabrics from my stash without a precut assortment, but cut into 10″ squares for the layer cake quilt.
You'll see both versions of the Sew in Love quilt in upcoming episodes of our quilting talk show! We hope you're "sew in love" with this pattern.