We've recently gotten some exciting news, and want to spread around the love!  The quilt that we've created with two other talented quilters, "Transform", has been accepted to a number of quilt shows.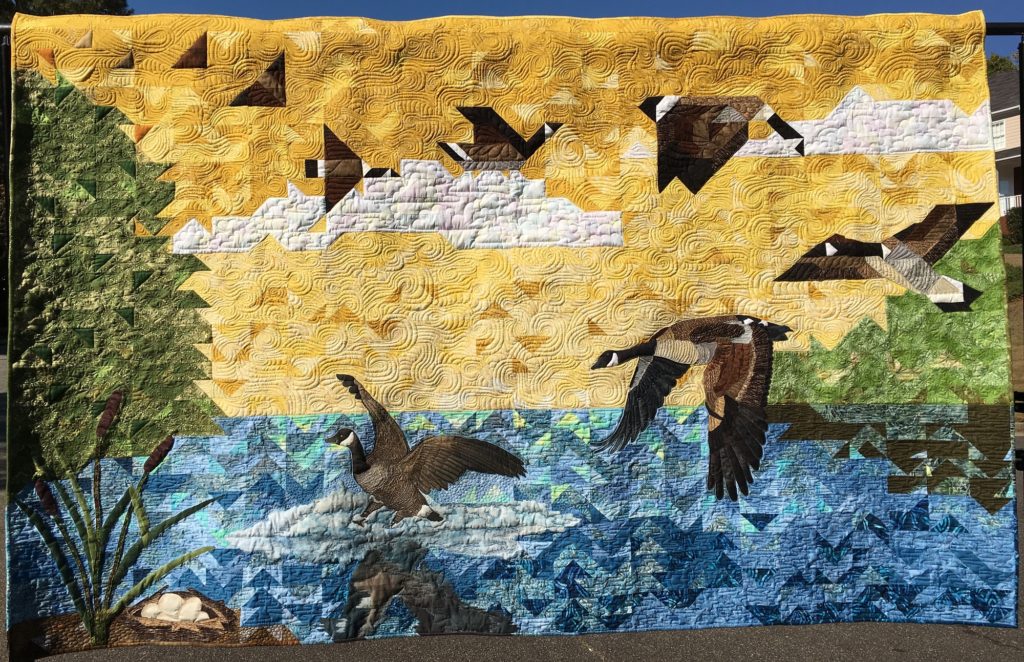 We'd love it if you see our quilt in a show, you take a selfie with our quilt and email it to us at info at TheStitchTVShow dot com, and share it on your favorite social media and tag our show handle, @TheStitchTVShow, and use the hashtag #TheStitchTVShow! For photos we're emailed, we'll include them in an upcoming episode of The Stitch!
Here are the shows where our quilt will be making an appearance:
We may have others to add to this list, so stay tuned!