We're excited to try out something new for the channel that improves on a couple things we're already doing. When we've posted Shop my Stash videos or other quilt tutorials on the channel, they've been disconnected from our patterns…. until now! Today marks the release of the Scraptacular Sawtooth Stars project sheet, which is a full quilt pattern that fits on one printed page front and back. While all the basic instructions are there, your quiltmaking will be enhanced by the weekly video tutorials we'll be dropping every Tuesday for the next month related to the project.
Video one drops today, and is about fabric selection for a two-color sawtooth star quilt, with a bonus pop of color to add some interest to the design. Future videos in the series will look at pressing and quilting, as well as another on design elements. Any of the videos can be helpful techniques even without buying the project sheet, but we think they work well together.
Now, you may be asking, how is a project sheet different from one of our regular patterns? Project sheets are a single page, contain fabric and notion requirements, cutting instructions, assembly instructions, illustrations as needed for techniques, and a diagram of the finished quilt. Our full-fledged patterns have frills like playlists to watch or listen to as you make the pattern, alternate endings to enhance the quilt, and professional photography of the finished project; regular patterns range from 6-12 pages in length. The price tag is also different: patterns cost $10 and project sheets are $5 (in USD).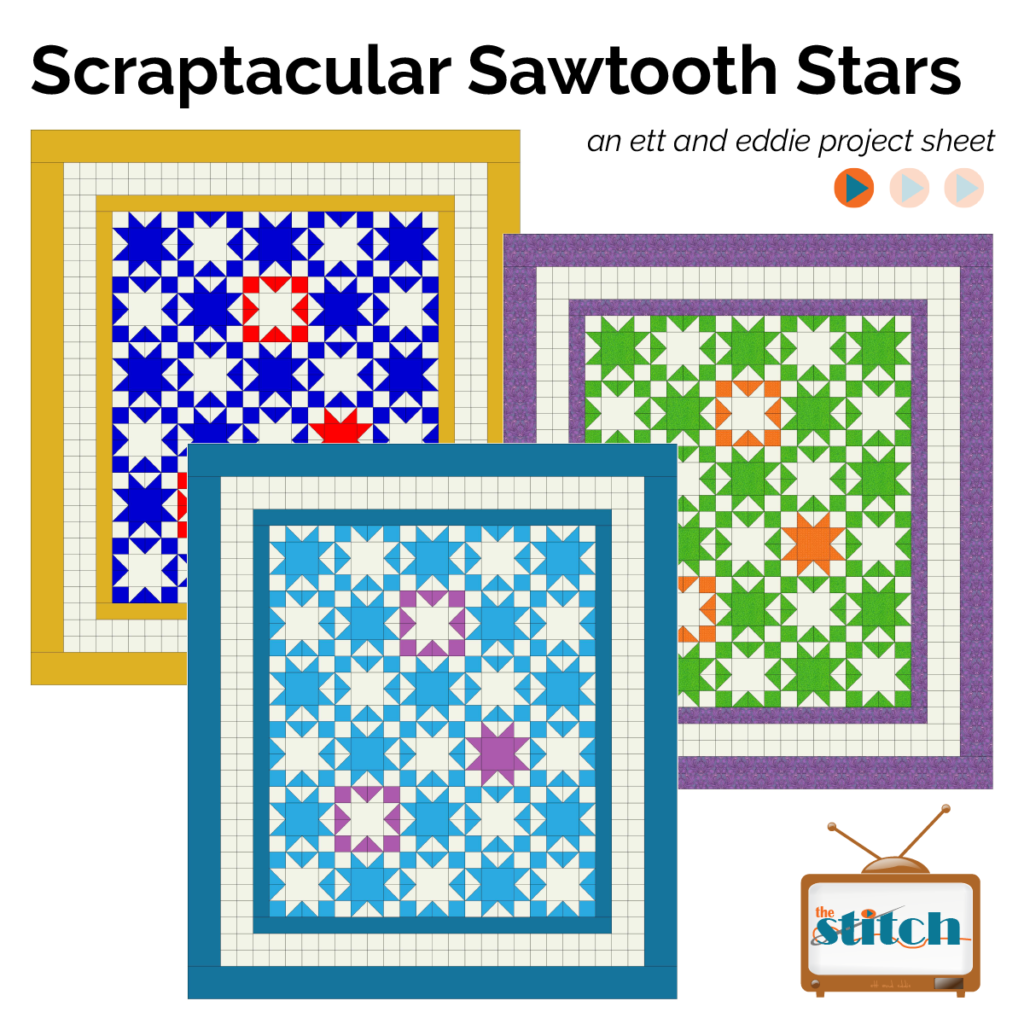 We'll add more project sheets to our inventory this year to go along with our tutorial videos; the videos will be freely available on YouTube even if you're not interested in purchasing the project sheet.
For now, enjoy this new Shop my Stash video, and maybe check out the Scraptacular Sawtooth Stars project sheet!
Come share your progress in our Facebook group What's Up Stitches?, or post on social media and tag us @TheStitchTVShow.