I hope everyone has had fun picking fabrics for their Scraptacular Sawtooth Stars quilt! For this quilt, most all the units are made with basic half square triangle (HST) as those tend to be a little more beginner-friendly than the flying geese units for a "normal" sawtooth star. One of the most common methods for making HSTs is to cut squares larger than needed, mark the back of one square on the diagonal, place the squares right sides together (RST), and then stitch 1/4″ on either side of the marked line; this is the method used in the pattern since it requires the fewest specialty rulers.
There are a number of excellent blogs and videos on this technique already, so please visit some of these quilty resources for tips on cutting and piecing HSTs!
(here I pause for a moment? few days? to let you go cut all your delicious scraps into the units needed for the blocks and make the HSTs)
With those instructions covered, I wanted to give some tips on pressing the blocks. Now, I'm not a purist or an extremist when it comes to pressing; I've pressed seams to the side and pressed seams open depending on the project, and firmly believe that you should press however works best for you.
When it comes to pressing Sawtooth Star quilt blocks, though, especially because this pattern doesn't use sashing, I do think it's helpful to press the seams such that they nest and don't create extra bulk at the intersections of the star points.  This week's video gives you tips on how to do just that!
Come share your progress in our Facebook group What's Up Stitches?, or post on social media and tag us @TheStitchTVShow.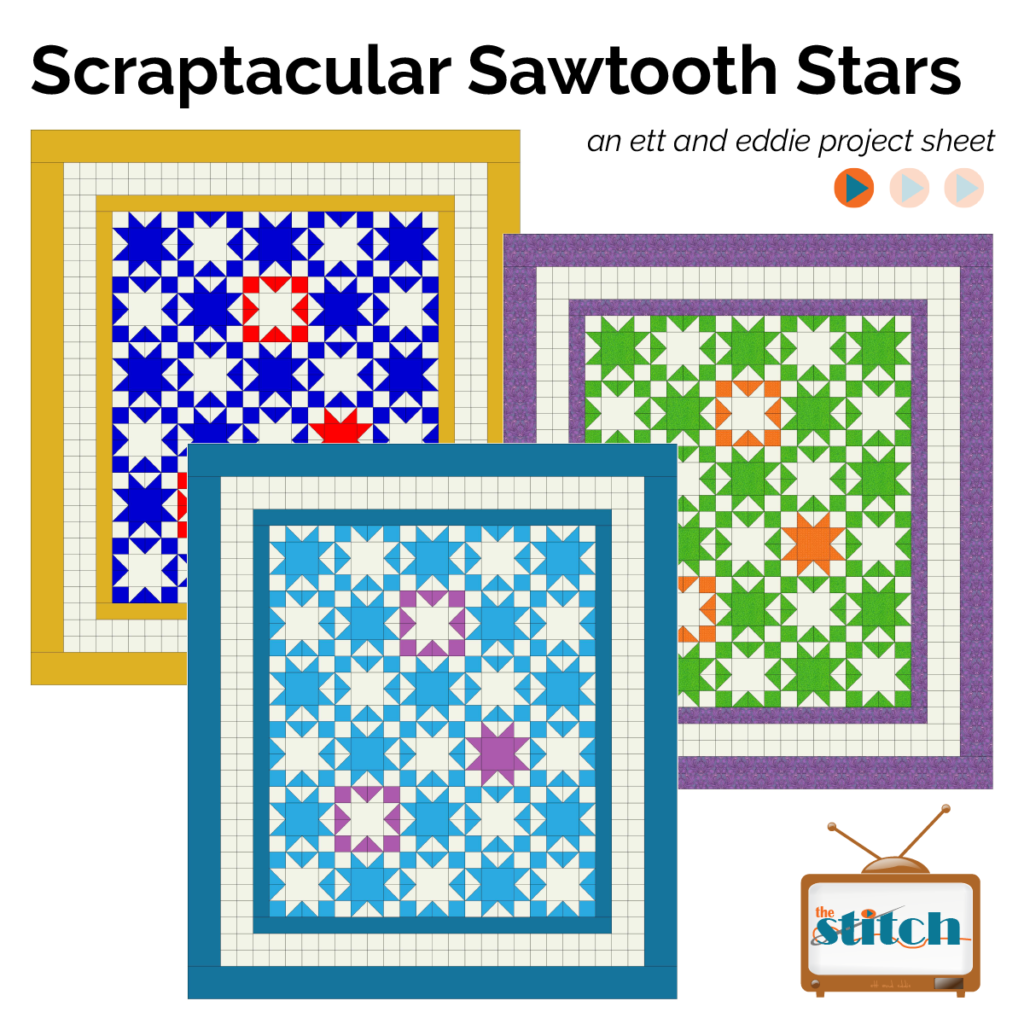 As a reminder, the video in this project series will be freely available on YouTube even if you're not interested in purchasing the project sheet.  For now, enjoy this new tutorial video, and maybe check out the Scraptacular Sawtooth Stars project sheet!