Now that you've gotten through the piecing and the planning of the quilting, I want to entice you in this final week of the Scraptacular Sawtooth Stars quilt-along with an alternate colorway to take you back in the loop of quiltmaking!  We had an opportunity to work with Christa Watson's gorgeous new fabric line, Geo Pop from Benartex, and it was the perfect fat quarter bundle to use for the Sawtooth Stars quilt.  In this week's video, I show you how to divide up the fabrics in a fat quarter bundle to get maximum contrast within the blocks and make a successful design.
The finished quilt at the end is just the center for the Scraptacular Sawtooth Stars pattern but you can easily finish the full quilt top in a similar manner to the original pattern with a calming solid inner and outer border (I'd go with a solid black for the Geo Pop fabric) to complement the vibrant scrappiness of the center and pieced middle border.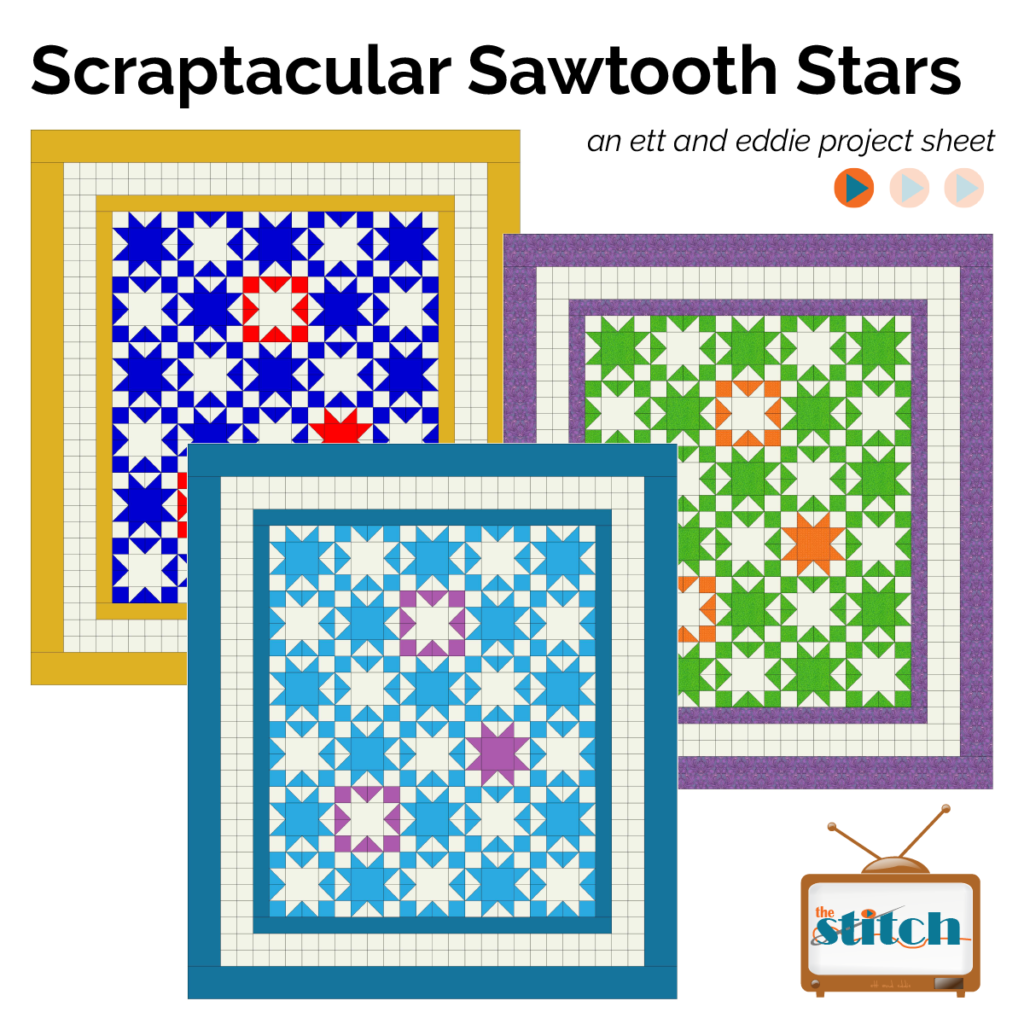 For now, enjoy this new Shop my Stash video, and maybe check out the Scraptacular Sawtooth Stars project sheet!
Come share your progress in our Facebook group What's Up Stitches?, or post on social media and tag us @TheStitchTVShow.