So this week, with your sawtooth star quilt blocks stitched and pressed, we're going to chat borders, top assembly, and planning the quilting. Because your seams are nested nicely thanks to the pressing, putting the center together with all the star blocks is a cinch!
Next are a couple long borders, and we've already got some videos to help with those. Check out this refresher on cutting and attaching long borders from our channel to help with the final push to get the job done.
Once your borders are attached, it's time to dive into the quilting! The video above shows how I tackled the quilting design for my version of the Scraptacular Sawtooth Stars quilt, from a touch of custom quilting for those accent star blocks to how to tackle those borders you just attached. After you've got your quilting done, if you need a binding refresher check out this blog post.
Stay tuned next week for a bonus Shop My Stash color theory video to get even more out of the Scraptacular Sawtooth Stars pattern. Come share your progress in our Facebook group What's Up Stitches?, or post on social media and tag us @TheStitchTVShow.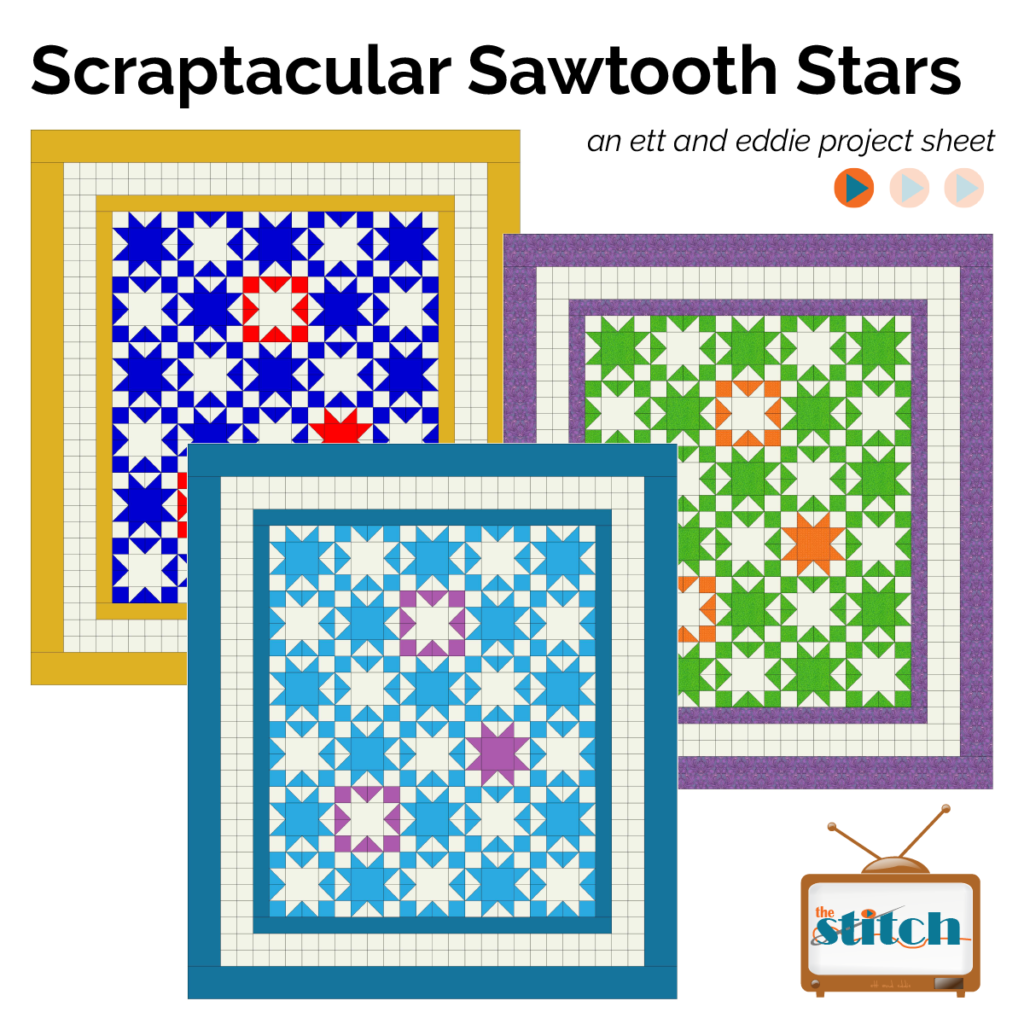 As a reminder, the video in this project series will be freely available on YouTube even if you're not interested in purchasing the project sheet.  For now, enjoy this new tutorial video, and maybe check out the Scraptacular Sawtooth Stars project sheet!