In a recent episode of "Shop Your Stash", Pam talked about her design process for choosing fabrics for a baby quilt. Since this was for a friend, she had color palette (shown below) and a theme to work from (owls).

The palette was a soothing blend of mint, rust, and some darker blue.  Pam took advantage of the 8″ Glam Clam ruler by Latifah Saafir and make a clam shell quilt with some applique elements to create owl faces.  Here's the finished result: the "Whooo Loves You?" clamshell owl quilt!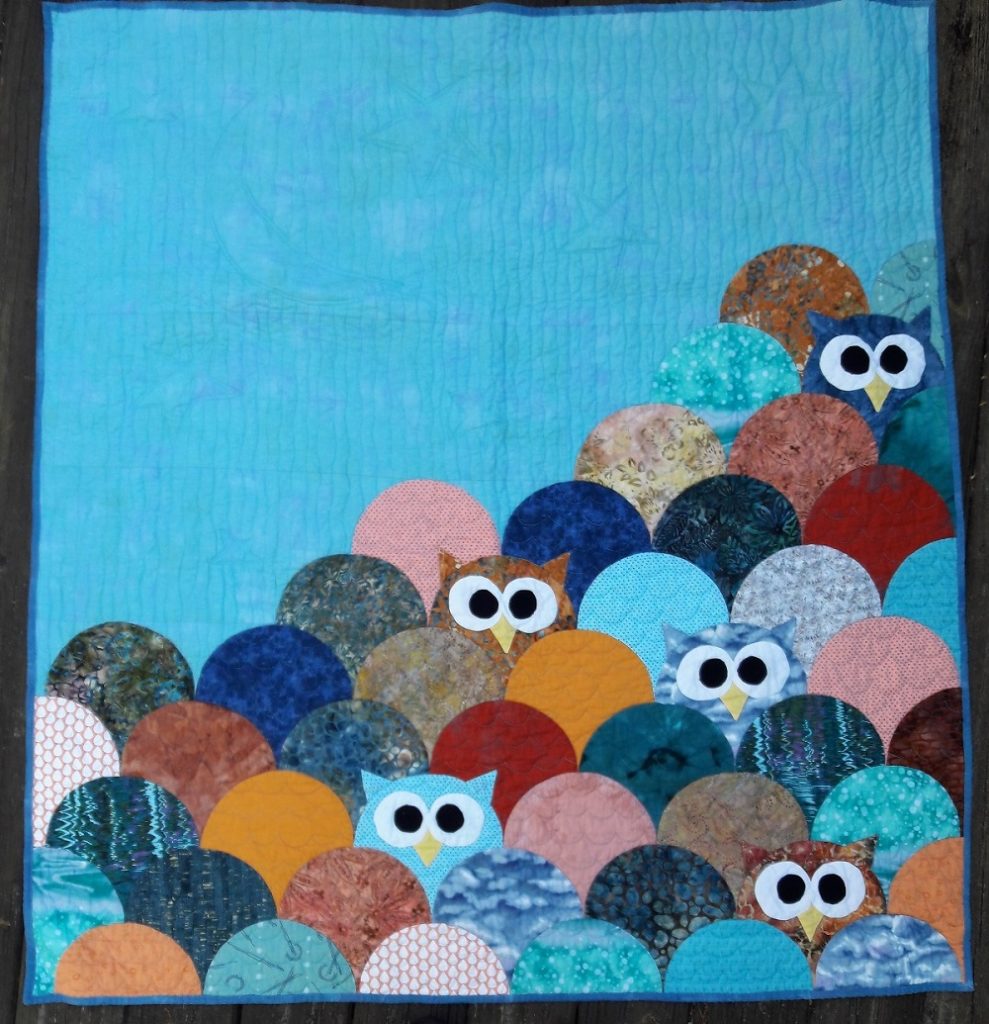 I used a mix of batiks and more youthful prints to mix it up and keep it fun. The clamshells were quilted with swooping feather motif, and the background was quilted with wavy vertical lines and some stars and a crescent moon.
If you want to make your own version of this quilt, use Latifa Saafir's pattern and Glam Clam ruler or similar template, and get my applique template for free! My applique template includes the eyes, beak, and horns, which are sized for an 8″ clamshell.