We showcased our new pattern Into the Groove a few weeks ago, featuring the Modern Marks fabric line by Christa Watson for Benartex.  We get to take another look at it and share some of the quilting prep tips with you today! As a reminder, here's the whole quilt: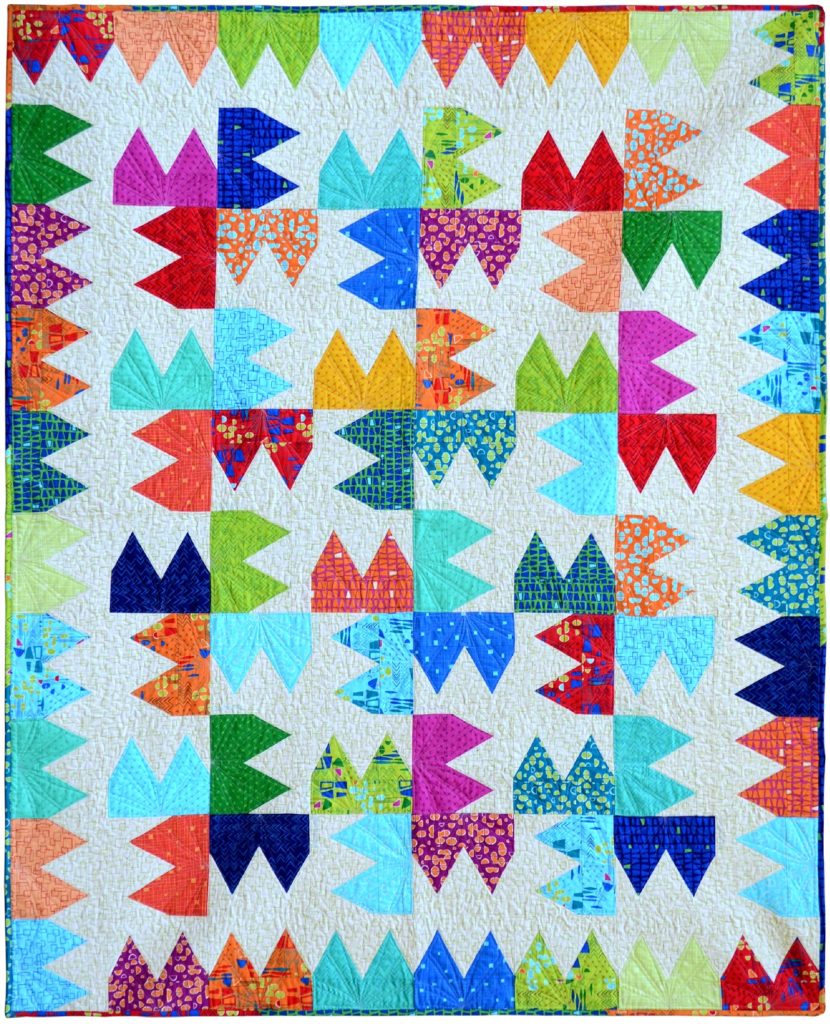 As with most quilts, we had the option to either do an all-over quilting pattern or quilt "to the block".  To keep it interesting, I did a jagged stipple filler in the background but did a custom design within each block.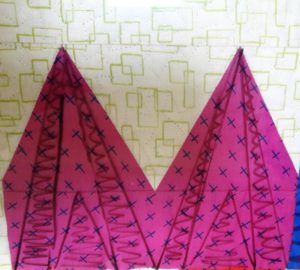 To test out designs before committing thread to the quilt, I placed a piece of glass from an old picture frame on top of one of the blocks, and used a dry erase marker to do some sketching on top of the block itself.
In the first design, I followed the shape of the peaks in the block with multiple triangles, and filled in some of that space with a matchstick-type filler. When looking at this further, though, I decided against this design for two reasons:
All the quilting lines coming together at the peak of the triangles added more bulk to an already bulky place in the block due to the convergence of the seams for the piecing.
That was a lot of matchstick quilting, and it might cover up some of that fun Modern Marks fabric!
So back to the literal drawing board.
In this new version of the quilting, I free-handed some abstract fan shapes coming out from a less bulky part of the block. When coupled with the "stitch in the ditch" around each of the blocks, it gave me enough pop to show off the shape of the block without covering the fabric too much.
It's worth noting that in the final quilt, I used a pale yellow thread in the background, and a pale green in each of the blocks regardless of the fabric color.
Here's what the final quilting design looks like in thread instead of dry erase marker!
Now the exciting part! Benartex is providing a bundle of 8-10 Modern Marks fabrics for us to give away as part of the blog hop. This drawing is open to US residents only, so be sure to enter our Rafflecopter raffle below, and visit all the stops on the Modern Marks blog hop for more chances to win!
Monday
Tuesday
Wednesday
Thursday
Friday
Pssst…. if you want to know more about Christa, check our sewlebrity interview with her on YouTube!