We are happy to introduce our latest quilt pattern, Main Squeeze!  Lynn designed this precut friendly quilt to use a 10″ layer cake as setting triangles for the "squeeze" block.   When Pam got hold of it, she wanted to use a jelly roll for the center strips, so now you can get both versions in the same pattern!
The cover quilt is Lynn's original layer cake design with yardage of 3 different fabrics: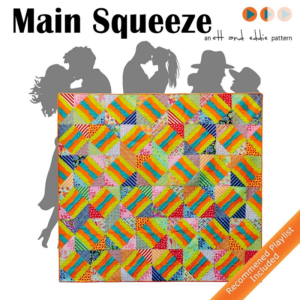 The cover quilt, made with 10″ square precuts, comes out to 80 x 72″.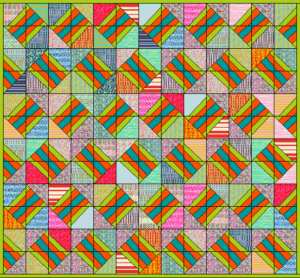 When Pam got her hands on it, the version she designed with 2 1/2″ strips comes out to a nice lap size at 59 x 65″:
Check out the Main Squeeze digital pattern for fabric requirements for either version, and get stitching!