Oh, for the days when the ideas flow as freely as thread flows from the needle! I've made enough versions of the Lucky Star quilt that everything feels repetitive, but I must say, the vibrant colors that Lynn picked out helped kick up the inspiration for the quilting design.
My go-to quilting design is an all over meander, which I know I can knock out quickly. This quilt needed a little something extra, though. Check out how I managed a custom quilting design with only two thread colors and thread breaks only when I ran out of bobbin! It's all about planning how you travel around the block to get from one place to another.
If you need some tips on binding, check out our classic blog post on machine binding to do the whole thing on your sewing machine.
And finally, the reveal! It is very bright and cheery quilt.
As I was picking strips for the center stars based on what Lynn pulled from her stash, I paid more attention to diversity of prints instead of contrast with the background fabric; it could had been more successful in a couple areas, but overall I'm happy with it.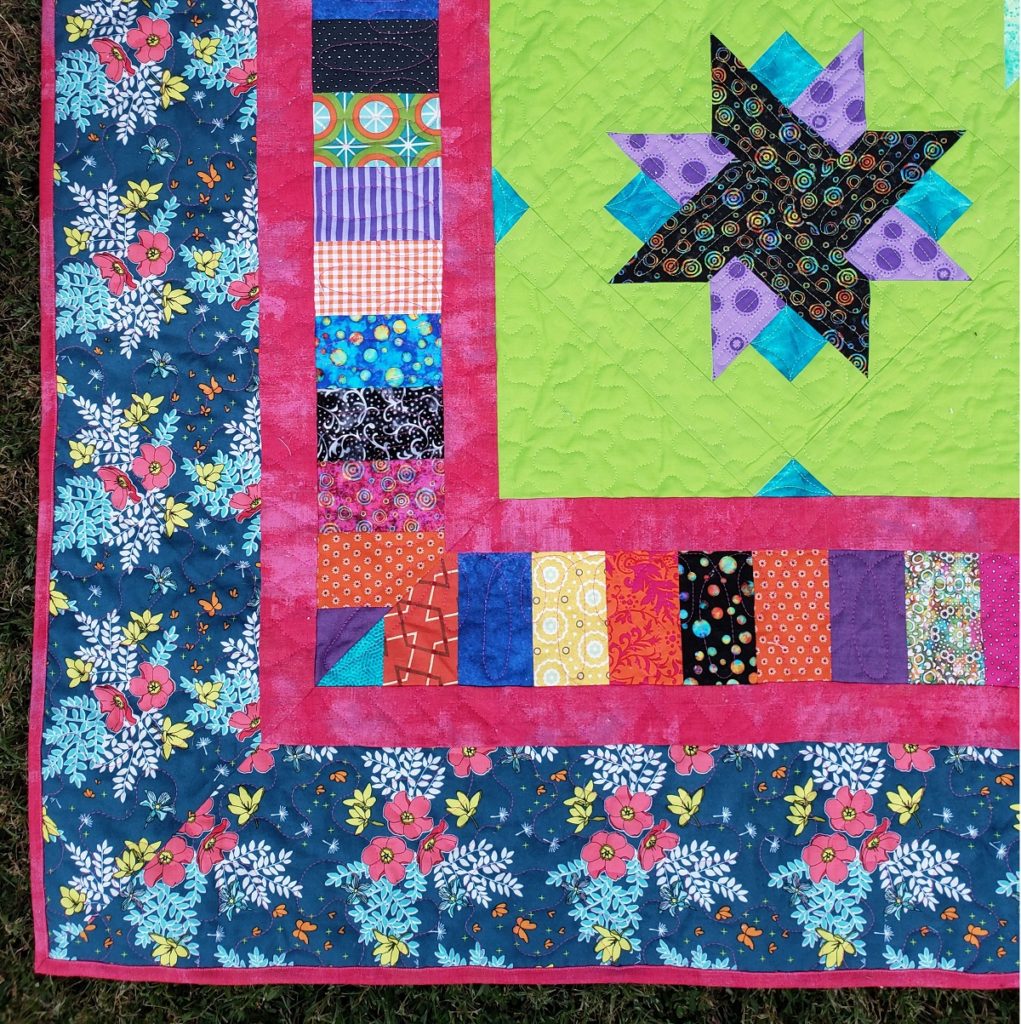 If you've been inspired in the quilt-along, don't forget, the pattern comes with three sizes of quilts – couch (74 x 74″), twin (74 x 92″), or queen (92 x 92″). The number of strips you need will increase for the bigger sizes, but a standard jelly roll can make either the couch or the twin. Check out the recaps and tips videos if you missed any!
Click through to our shop to see the pattern and the fabric requirements to see if you want to make one of your own; on the pattern page, click on "Description" to see the fabric requirements. The videos in the series are freely available even if you're not participating in the quilt along, and we'd love to see what you make!