We are excited to announce our new quilting thread bundles!  When we were neighbors with EnMart at the 2018 Quilt Market in Houston, they kindly provided us with samples to try out, and we were in love from the first stitch. We'll be debuting six bundles in Houston, and they are all designed to pair with projects or be your perfect quilting thread basics.
First up are our general quilting bundles, made of six 1110-yd mini spools of 40-wt Iris UltraBrite polyester thread in a mix of colors. As you might imagine, our custom bundles are particular to our color senses!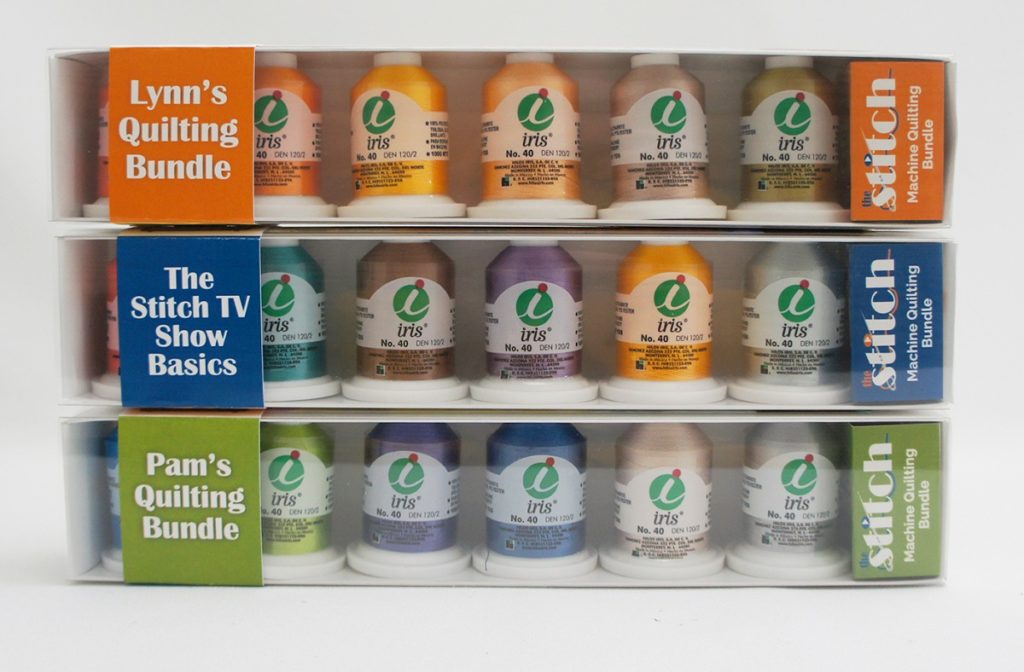 Lynn's bundle has lots of warm golds, oranges, and a lovely taupe color ground the collection. Pam's bundle has purple, blues, green, and a cream and light gray to ground her collection. Our joint collection of The Stitch TV Show basics brings our two color senses together with teal, orange, our classic TV brown, purple, cheddar, and a lovely medium gray.
Our snap spool collections are designed to go with some of our favorite projects; each of these collections has 6 snap spools with 600yd of Iris UltraBrite polyester thread:
The Fabric Postcard Bundle has basic pink, green, blue, purple, red, and orange to add decorative stitches to those fun quilted postcards, or any project you'd like. The No Regerts thread bundle has six colors that match our skill-building quilted applique wallhanging and applique kit in gray, pink, green, blue, orange, and purple
The Nifty Christmas bundle goes with our fun wallhanging (or tablerunner) pattern and applique kit, just in time for the holidays!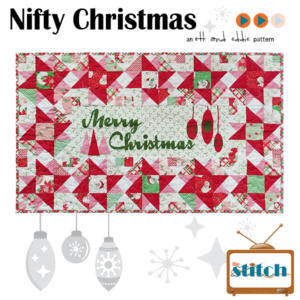 All the thread bundles are listed on our online shop, but won't ship until after we're back home from Quilt Market and Festival in Houston on Nov 7; if you're at the International Quilt Festival, stop by booth 941 to see them in person!